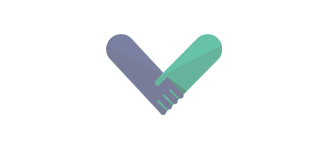 60 Best Thoughts A Salesperson Should Think About
January 22, 2016
Taking yourself to procrastinate is rather easy. When you are feeling demotivated, the necessary next thing is to look within. Thoughts – both positive and negative – are very powerful. The goal is to dismiss the negative thoughts and replace them with positive ones; one way towards becoming your best self.
Here are some of the best thoughts that a salesperson should keep in mind.
Best thoughts for a salesperson
Believe you can, and you're halfway there. – Theodore Roosevelt
Don't let what you cannot do interfere with what you can do. – John R. Wooden
Start where you are. Use what you have. Do what you can. – Arthur Ashe
Just do it. – Nike
That can-do attitude!
Knowing is not enough; we must apply. Willing is not enough; we must do. – Johann Wolfgang von Goethe
The secret of getting ahead is getting started. – Mark Twain
Well done is better than well said. – Benjamin Franklin
Small deeds done are better than great deeds planned. – Peter Marshall
Someone needs to start something.
Be miserable. Or motivate yourself. Whatever has to be done, it's always your choice. – Wayne Dyer
It is not the position, but the disposition. – J. E. Dinger
Opportunities don't happen; you create them. – Chris Grosser
You miss 100% of the shots you don't take. – Wayne Gretzky
It's either this or that.
Our greatest weakness lies in giving up. The most certain way to succeed is always to try just one more time. – Thomas A. Edison
Always do your best. What you plant now, you will harvest later. – Og Mandino
When life gives you a lemon, you should make a lemonade. – Ron White
Just keep trying.
Never regret. If it's good, it's wonderful. If it's bad, it's experience. – Victoria Holt
Mistakes are always forgivable, if one has the courage to admit them. – Bruce Lee
Fools learn from experience. Wise men learn from the experience of others. – Otto von Bismark
Let your past make you better, not bitter. – Jackie
Shoot for the moon. Even if you miss, you will land among the stars. – Norman Vincent Peale
Learn from mistakes.
When someone tells you "You can't". Turn around and say "Watch me!" – Justin Bieber
Life begins at the end of your comfort zone. – Neale Donald Walsch
I can not do everything, but I can do something. – Edward Everett Hale
Do not limit yourself. – Mary Kay Ash
Always do what you are afraid to do. – Ralph Waldo Emerson
Never doubt.
You can be the ripest, juiciest peach in the world, but there will always be someone who hates peaches. – Dita von Teese
Don't make someone a priority, who only makes you an option. – Maya Angelou
Patience is not the ability to wait, but how you act while you're waiting. – Joyce Meyer
Wise up!
Small minds discuss people. Average minds discuss events. While, great minds discuss ideas. – Eleanor Roosevelt
Destiny is not a matter of chance; it is a matter of choice. – William Jennings Bryan
True nobility is being superior to your former self. – Ernest Hemingway
Once you experienced excellence, you will never again be content with mediocrity. – Thomas S. Monson
Choose to be great.
Act as if what you do makes a difference. It does. – William James
Strive for perfection in everything you do. – Sir Frederick Henry Royce
Without a sense of urgency, desire loses its value. – Jim Rohn
When the well's dry, we know the worth of water. – Benjamin Franklin
Nothing in this world that's worth having comes easy. – Bob Kelso
Know thy worth.
You were born as an original. Don't die as a copy. – John Mason
Don't follow the crowd, let the crowd follow you. – Margaret Thatcher
No one ever discovered anything new by coloring in the lines. – Thomas Vazquez
No one can play your role better than you. – Sagar Ugale
I'm too busy working on my own grass to see if yours is greener. – Anonymous
Be original.
He, who doesn't hope to win has already lost. – Simon Bolivar
To respond is positive, to react is negative. – Zig Ziglar
Stay committed to your decisions, but stay flexible in your approach. – Tony Robbins
The future depends on what you do today. – Mahatma Gandhi
Be proactive.
We are what we repeatedly do. Excellence, therefore, is not an act but a habit. – Will Durant
Don't watch the clock; do what it does. Keep going. – Sam Levenson
Success is how you bounce when you hit bottom. – George S. Patton
It can only get better.
A moment of gratitude makes a difference in your attitude. – Bruce Wilkinson
At the end of the day, let there be no excuses, no explanations, no regrets. – Steve Maraboli
When you take things for granted, the things you are granted, get taken. – Phil Hennessy
What we do for ourselves dies with us; what we do for others remains and is immortal. – Albert Pike
Appreciate.
Either you run the day or the day runs you. – Jim Rohn
You have to learn the rules of the game. And then you have to play better than anyone else. – Albert Einstein
Success is doing common things uncommonly well. – Henry J. Heinz
No matter how you feel, get up, dress up, show up and never give up. – Regina Brett
Do something today that your future self will thank you for. – Anonymous
Win.
Laughter is a smile with the volume turned up. – Anonymous
Rules + Regulations – Relationships = Resentment + Rebellion – Josh McDowell
Have fun.
Above are some of the best thoughts to draw inspiration from and live by. Remember, life can be a bliss only if you know how to live a blissful life. In sum, it's all up to you. We all have a choice, and know that, each of these choices has an impact to our lives.
Treat yourself for more words of wisdom for the salespeople by using Vender App. Download the app now!
< Back