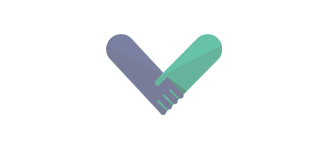 5 Follow-Up Mistakes Salespeople Make
March 4, 2016
We can't help but emphasize the fact that the salespeople of today are very lucky. They have the tools, applications, and learning materials at their disposal. Technology is their greatest ally. And yet, for some reasons, the salespeople still commit follow-up mistakes and without knowing it. What's worse, they end up thinking the lead sucks, when it is their follow-up strategy that truly sucks. If you are making the same mistakes below, you better stop because these aren't doing you any good.
Mistakes salespeople make
1) A slow follow-up
While there is no rule of thumb on the frequency and extent of following up a lead, it would be better to do a follow-up within 30 minutes after making the initial contact. Did you know that a salesperson is 100 times more likely to connect with a particular lead? That's true. However, the number declines the more the salesperson waits. It's because you are the top-of-mind person. However, if you are going to wait for a day or two to do the follow-up, the lead may not even remember talking to you. What more remembering your name?
2) A scripted follow-up
If you haven't realized the excruciating truth yet, scripts are no longer relevant today. Some still find value in it since they can always deviate from it. But, if they are doing just that, it means they are actually using a template and not a script. The difference? You read a script verbatim. On the other hand, you tailor a template based on the context of the lead on hand. It is a personalizable framework because let's admit it, the context differs from lead to lead. In fact, in the sales world, there are no two leads exactly alike.
3) An oversimplified follow-up
During the initial contact, perhaps the first call, you know nothing about the lead's pain points unless he initiated an inquiry and told you about them. It is completely okay to fumble because you are not aware or completely sure about the details. Nonetheless, this can be avoided if you've just done your research. In the case of an inquiry, for example, you already have minute details that you can build your follow-up from. Usually, they mention the name of the company. You can start from there. While it is impossible to have a dossier for each of your leads, it is critical to do adequate research to understand where the prospect is coming from and what she cares about. Then, you can tailor the follow-up based on the information you gathered.
4) A "touching base" follow-up
Many a time, a salesperson fails to do an immediate follow-up. And usually, what he can do is to send a 'just checking in' email specifically a generic one because he hasn't done his research just yet. #EpicFail. With the third item in mind, first, your messaging won't evolve if you are not doing any research. Second, when messaging the prospect, your message needs to be as specific as possible. So, okay, you don't have any dossiers yet, but you can always send content suggestions that the lead may peruse. Definitely, it would be much better if you can send contents that are somehow related to the nature of the business of the client. The prospect is more likely to give you a response if you can demonstrate that you're not just after a sale.
5) A misaligned follow-up
While you are always ready to make a sale, a buyer may not always be ready to buy. A sales reality. Indeed, the buying process happens in four stages: awareness, consideration, evaluation, and decision. At each stage, a prospect's activities will be very different due to the varying needs. Case in point: A salesman cannot offer a demo right after the lead discovers the product, service or both. It's not how you should do it. As a salesperson who connects with a lead that was just building her trust and confidence in you, you must tailor your follow-up to her current needs.
The bottom-line
These mistakes don't add value to the process. In fact, with each mistake you commit, you are taking away what little value you've already offered. Don't be surprised if your follow-up tactics aren't closing any lead. Act as a consultant, not necessarily a seller, and with a goal of providing value every step of the way to make your prospects happy and stay that way. Anyhow, the mistakes noted above, while they are serious, can be avoided. The most important lesson here is to build your follow-up around the needs, preferences, and requirements of your lead. Remember, the leads don't suck. So, stop blaming them.
Don't be the mediocre salesperson. Browse our blog section for more sales tips and hacks. While at it, download our Vender App now!
< Back