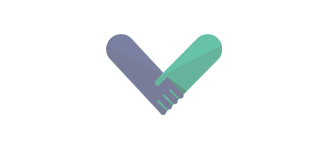 12 Google Calendar Hacks to Improve Productivity
January 12, 2016
At times, all you need is a formidable force to help you achieve your performance goals. And sometimes, it can be in the form of as mundane as your calendar. Well, yes, calendars are necessary, but what you don't realize is it's the organize in organized chaos. Schedules can get hectic. These are the moments when Google Calendar can become handy. If your use of Google Calendar is limited to creating an event and sending invitations, then you are in for a big surprise.
Google calendar hacks to know
1) Make multiple calendars
On first use, Google will provide you with a general calendar (My calendars). If things get confusing as you use it, you might as well create specific calendars for major projects or teams. If this is not an option, you can always create a personal calendar to keep all your own, non-work-related schedules in a separate calendar from your work-specific calendar. Just click the drop-down arrow on the left side of My calendars, then click Create new calendar. Color code the calendars so you won't get confused which is which.
2) Put specific locations
When we say locations, we mean very specific locations because Google Calendar integrates with Google Maps. Easy. The Where field is the first box after the Event details. Now, your meeting can start on time because no one will get lost going to the location.
3) Find an appropriate time
Everyone can get really busy, scheduling a meeting can be a real complex. What do you do? Simply, just find out when all participants will be available. Click Create. Put the event details such as title, date, and time. Next, enter the names or email addresses of the participants. Below the names is the link Suggested times. Click it to know when they will be available. Alternatively, you can click the Find a time link right beside the Event details.
4) Add a video call
If you need to set-up a conference call, you can also do so through the event itself. Google will automatically set up Hangouts when your event comes. The participants simply need to click Join once they are ready to do so.
5) Add attachments
If relevant documents are needed for the event, you might as well provide the attendees copy or copies of the said document through attaching it to the event you are creating. Before you do this though, you need to enable adding attachments. Click the gear icon on the main Google Calendar page. Click Labs and you will be directed to the features page. Look for Event attachments. Tick Enable. When you head back to making an event, the Add attachment link will appear.
6) Add other features
While at it, you may want to look at all other features that you can use such as Jump to date, World clock, and Next meeting, among others. Here's a complete list of all the available features that you may utilize and what they do. Know that, Google Calendar Labs may change, break or remove the feature at any time.
7) Email event participants
After hitting Save, suddenly you remember that you have to remind them to bring a laptop on the meeting day. You can do this by emailing your guests. However, only those who replied Yes to your invitation can receive the email. The Email guests link is located above the names of the guests, across Guests. Once you click this, an email composer will popup. You just have to click Send after typing your email message.
8) Enable gentle notifications
Popups are rude and irritating because they take over your screen just when you are doing a crucial task. Gentle Notifications is Google Calendar's answer to this. When it is 10 minutes before the event, you'll receive a notification in the form of a blinking tab in the background coupled with a pleasant sound. As an alternative, you may also use desktop notifications. Just go to Labs and enable the feature.
9) Use keyboard shortcuts
Keyboard shortcuts can save you time just when you needed it most. So, it would be better to learn about them. In Google Calendar, move around the calendar, change your calendar view and make changes to an event. Just make sure that you Enable keyboard shortcuts on your settings. Select Yes and click Save.
10) Share a calendar
Google Calendar allows calendar sharing. You simply need to click the drop-down menu of the calendar that you want to share with others. Click Share this Calendar. Below My calendars are the Other calendars. Click the drop-down menu for the options. You may add one of your co-worker's calendar, add a calendar by URL, import your other calendars or Browse Interesting Calendars.
11) Invite people outside of Google Calendar
After creating an event, you can invite as many as 200 people. At the Add guests section of the event page, you may type the name or the email address. If the name or email address is included on your contacts, it will appear. For those who aren't listed on your contacts, you can also add them as guests to your event through typing their email addresses. They will receive an email notification to which they can reply Yes, No or Maybe. The links will be in the email. Note: If you need to invite more than 200 people, invite them through Google Groups.
12) Track responses
Upon receiving an email invitation, again, the guest will be given three options – Yes, No or Maybe. In the Guests section of the event, you may see the list of your would-be attendees and their responses. In the event that one of your invitees said he or she hasn't received an invitation, remove the name or email address and then, add it again. Alternatively, you can ask him or her to check the spam folder or the email notifications setting for new events.
These are just twelve of the calendar hacks that can make your life easier. There could be more, so why don't you explore Google Calendar yourself and share with us your recent discovery.
For more productivity hacks and tips, head to our blog section. While at it, download the app. Vender App works seamlessly with Google Calendar.
< Back