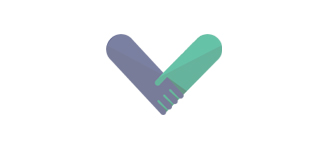 Social Sharing – What is it Really?
October 11, 2016
Just because you're constantly sharing posts in social media doesn't exactly make you a relevant content producer. You become relevant through engagement – something which a lot of digital marketers fail to consider.
Rather, many professionals jump to a full-on selling pitch on social media, letting people know about what they offer and what not. This strategy would've worked in traditional advertising and mainstream media approach.
However, hard selling on social media can potentially create an opposite effect that is ultimately detrimental to your business. Let's take a deeper look and see what social sharing really meant in today's digital marketing.
It's about curating content.
Yes you share what you produce from your own blog or website. However, effective social sharing is more on curation rather than focusing on telling others about your work at all times. There are now lots of great content about a certain topic you're looking for so there is no reason why you can't help spread them towards your network.
Pick quality ones and add a little bit of original caption or note before sharing it to your friends.
It means active engagement with your market. 
If the whole point is to gain huge traffic and attract solid readers, then you must accept the responsibility of engaging with them. Answer to queries, reply to comments or send out a quick thank you note to someone who shared your post to someone else.
By maintaning a constant presence online, you are making your product or service more human and accessible to your audience.
It's about finding the best types of content for a specific platform and strategizing their release.
To curate effectively, one has to know how to choose those precious gems along the wide expanse of sand. Keep in mind that not all online content are worth sharing. Choose well. More importantly, master the platforms where you wish to share content.
For instance, if you're using Instagram in promotion, then creating long paragraph curation wouldn't be effective. In this platform's metrics, using hashtags is more effective. Spend some time studying your chosen platform and identify what type of content get more responses from the market.
It's about consistency and commitment.
Social media marketing is not magic. Nobody said that you'll get tremendous amount of traffic after consistently posting content for one or two consecutive weeks. That's not how the method works.
The moment you decide to market through social media is the same time when you commit to continuously do it. There are no shortcuts. If you want the people's attention, then you must work for it day in and out.
Just like with any relationship, failure to commit could result to a stagnant communication, eventually leading to loss of trust. And we all know that in business, losing the trust of your customers meant a big loss in sales.
It's about using the appropriate platform fit for your target market.
Choosing high-quality content is not the end. Rather, it's the first step to making sure you can jump-start your social media marketing strategy as soon as possible. The next factor that must be considered is the platform on which the content must be placed.
Posts that get much engagement on Facebook may not be so appealing when you bring the campaign on twitter. By engaging to social media, you also consider the most applicable type of posts for each site. Failure to match the content and platform can potentially become a wasted effort in the long run.
For marketers, the need to understand and use online tools effectively is just as important as the actual method of selling in person. But rather than bombarding your readers with sales pitch after another, it's always best to create a connection.
Once a strong connection is forged, sales will follow.
< Back