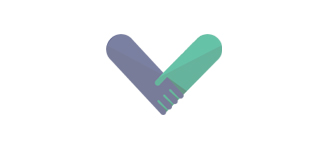 Major Considerations When Recalibrating Your Sales Strategy
January 12, 2017
Boosting one's profit in business is ultimately the goal of any entrepreneur. However, ensuring the longevity of one's success requires more than just one effective marketing campaign. With the proliferation of digital tools meant to help marketers do more quality output, professionals on field are pressured to ace the competition.
Usage of support tools such as productivity app for sales has been rampant lately, something which is considered as a good marketing opportunity for developers who create the app. This 2017, new trends are set to dominate the field and if you're not ready to provide a relevant campaign, you might end up falling behind your competitors.
Here are the top considerations you must keep in mind when planning a complete recalibration of your current sales approach.
Main objectives
Any plan wouldn't succeed in the absence of clear set of goals specifying what you want to happen. What do you expect to achieve from your strategy? Are there any specific outcome you hope to see?
Answering these questions would help you get started with your recalibration and will make sure you don't left out any important details.
Targeting
Having a target market is imperative in any marketing strategy and perhaps you already defined your own. But the real issue here is not about who you are targeting but how specific is your profile of them. You may have target an adult, male office worker in the past, but it's better to go for the male, office worker on his mid-twenties who work for an accounting agency.
It's not just enough to identify the who. It's also important to look into the market's demographics, psychographics, wants, interests, needs and feelings. The more vivid they become in your eyes, the easier it is to craft a campaign that would resonate to them. Needless to say, this also helps you create a message that speaks to their language or tone.
Quality of marketing copy
There is no substitute to high-quality marketing content. This bypasses all materials you share to the market such as posters, brochures, magazines, press releases and website content. No matter how good your main product or service is, it would not reach your audience unless you craft something that would pique their interest.
Consider your marketing copy as the gift wrapper. Receivers would most likely be thrilled if they find the wrapper so creative. This heightens up their craving for the actual gift (your product).
If you feel like your brand is not receiving the right attention that it deserves, perhaps its time to look at the quality of your message. Is it pulling the attention of your market? If not, you might need to rewrite the entire thing.
Social engagement
There is no denying the fact how social media has impacted, even changed, the marketing landscape in general. Now, people use SNS to search for reviews and potential purchases even before visiting actual retailer sites.
For digital marketers, this demands a slight change in approach by ensuring that their brand keeps a strong and active identity on the platforms where their market are frequently hanging out.
Planning a social media campaig could entail an entirely new strategy in itself but if you're eyeing to eventually boost your profit, it's important that social media be incorporated in your sales strategy priority list.
Strengths and weaknesses of the current and previous campaigns
Lastly, take some time to examine your strategy's performance both the current and the previous one. Which of them has shown great potential? What specific areas in the strategy outperforms the rest? On the other hand, which of them is not delivering the expected results well?
To move forward with your strategy, it's vital that you have a clear understanding of what works and what not. From here, you could start devising new strategies that enhance those methods that have proven to be efficient.
---
The market is always dynamic. Successful campaigns at present don't necessarily guarantee the same level of impact months, even weeks from now. If you think improvements have to be done to make your campaign more effective, by all means make this list as your reference for creating a more effective 2017 sales strategy!
< Back