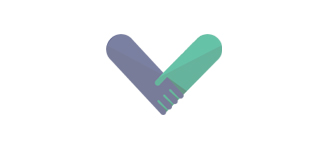 How to Maximize a Business Meal
December 12, 2016
A healthy and long lasting business relationship is fueled by good communication. And nobody said this can only be fostered within the four walls of your office.
There are times when bringing your meeting outside is an advantage. In fact, some professionals would intentionally meet with their clients somewhere to exude a feeling of convenience and comfort away from the rather business-filled atmosphere inside a corporate headquarters.
If you're meeting with someone during lunch hour or even breakfast, it's a nice idea to bring them to a good dining place where you could talk while discussing business matters. When finding the best location, be sure to keep in mind the following reminders.
Find a place accessible for the parties involved in the meeting.
In any business meeting outside your office, location is a big deal. When finding a restaurant, be sure to consider the accessibility of an area. It's important that the other parties feel comfortable in their transport whether using public transit or private vehicle.
Restaurants located at the heart of the city are likely to be your best bet.
Choose a restaurant with minimal noise level.
Unlike casual hangout sessions with your close friends, business meetings are meant to have some productive outcome on certain business-related issues you wish to discuss with a client or partner. As such, it's necessary to find a place that caters to convenient conversation.
Areas with too much noise may interfere with your discussion and it can significantly affect your line of thoughts. Better find a place where you can talk without any noise hassles.
Find a dining place that has good customer service.
Go to a place that has competent staffing. This means, they should have waiters and waitresses who can assist your needs without being so intrusive. You need their support when ordering meals or getting something for you and it would be more convenient if those people can work efficiently at a moment's notice.
If you can't arrive at a specific choice, you may go ahead and check for customer reviews online or even ask few of your friends and colleagues at work for recommendations. If they've been to some business meetings of their own, there's a good chance that they could recommend some good place.
Consider checking the menu in advance.
Food matters not just because they help satiate your hunger but because it can affect your overall mood and performance once you start your meeting. Research has proven that food plays a vital role in enhancing your brain capacities so good food will most definitely be an asset.
Also, you may need to consider the gastronomic preference of the other party. Even their cultural practices could affect the kind of food they consume. If you're meeting with someone who is a known vegetarian for instance, you may want to bring your meeting to a restaurant that offers delectable vegetable cuisines.
Do your research on getting to know at least the basics of who you're meeting with.
---
While there are lots of restaurants, buffet eateries and coffee shops around your place, you must remember that not all of these areas are good for conducting business meetings. There are food shops that are too noisy and some that are too packed with people during lunch hours.
Needless to say, reservations would serve you lots of hassles from finding a table once you arrive at the place so make sure you call the restaurant in advance.
Bottom line
Not all dining areas are fit for business convergence. It's your job to pick which among those in your locality would be conducive for the transaction you wish to hold. Know the best options in advance and pick wisely!
< Back