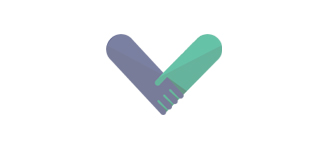 5 Ridiculous Ways to Make Buyers Say 'Yes'
September 23, 2016
Creating an efficient marketing strategy is vital in selling. It's exactly why entrepreneurs and startup companies hire experts who can do the legwork and improve the profit turnout of the venture.
It's easier said than done, really.
Considering the wide number of options available for the customers, there is no guarantee that they would choose you over the rest of your competitors. To succeed in convincing and selling your product or service, you must present something that is not only relevant to your market but basically the very solution to what they need.
Again, it's easier said than done.
But here's the catch. There are things you can do to get your clients say 'yes' to your offer. Here are five of the most effective ones.
Answer questions before they ask.
This is not a condescending act. Effective marketers already know most of the basic questions clients are likely to ask when they meet. Don't wait for them to throw the first question and provide them with the answers.
Customers at present appreciate on point messages. Also, you must keep in mind that time is a valuable commodity. If you don't use it wisely, there is a bigger chance that they will go look for someone else who can make use of their time best.
Get to the most important part.
It's fine to discuss on the side dishes or background of your product. However, this should not be the focus of your deal. Get on with the essentials of the product and pitch it to your market. Your customers want to know what they will get when they decide to side with you. Make sure to give it to them firsthand.
Provide prompt response.
Of course, it's a given that you won't be able to answer everything in one spiel. Encourage your clients to ask questions and be ready to give prompt response addressing their concerns. The more questions they ask, the higher the likability of them, liking the product you offer.
Needless to say, the more prompt your response is, the more you establish you and your product's credibility.
Establish familiarity.
This basically starts the moment you start your marketing research. As you make a profile of your target audience, you also get to know them better. And the more you know them better, the more you understand their specific needs. This helps you pattern your spiel that would directly hit their demands.
Of course, this also implies getting even more familiar with the item or service that you are selling. You can never speak of something relevant unless you know what you are selling.
Maintain healthy engagement.
Last but not the least, connect with your clients. Get their contact details like email and phone number if they allow. Another effective way to go about this is through social media. Reply to comments and inquiries and do follow-up communication for private messaging.
Should you find yourself having some difficulty when it comes to managing your contact list, it's good to know that there are already a number of productivity app for salespeople that you can use to make tracking and monitoring easier.
Speaking of technology, Vender App can be of help.
Vender App is a GTD (getting things done) app for all salespeople. The sales team will be able to tackle what are considered the most important leads while logging all the activities for that particular lead.
Sign up for a 30-day FREE trial NOW!
< Back