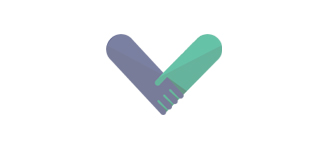 5 LinkedIn Hacks for Salespeople
September 14, 2016
Building one's network has always been a primary concern by a lot of salespeople. It's vital to keep their business running and to attract more clients for the product that they are selling. This is why online marketing has been in such a boom for the past decade.
For individual salesperson, the need to market themselves by getting in touch with other professionals is very important. This is where LinkedIn comes in. It's a social media platform geared to providing better leverages for professionals to build rapport with other people around their industry.
Sadly, not all professionals are maximizing the benefits of the platform. And if you're guilty of not using LinkedIn's maximum potential, then you are missing a lot of chance to boost your network. Below are some tricks you can use to make your profile more visible.
Update your headline.
This is something that any professional check when they view your profile. What is your current work? Where are you affiliated? Those who are interested to hire you for a job opportunity, whether full-time or part-time will be able to assess your competence starting with what they see on your LinkedIn profile. Make sure you keep this part updated.
Remember that every time you change this part, all of your connections will automatically receive a notification. Maximize the function by being prompt in your role update.
Evaluate your endorsements well.
LinkedIn endorsements work wonders for they basically summarize the specific skills that you are good at. Examples would be web content management, editorial, interviews, HR software and more. To attract prospect clients, it's vital that you know which skills is your priority – those which you are really good at.
Simply drag the most relevant skills up. This helps you connect with employers who need the endorsements you have listed.
Drop a congratulatory message to contacts when they change roles.
It wouldn't hurt if you drop a short message congratulating someone for a new job. In fact, it is basic courtesy that you do so. This makes you more visible to your connection and will remind them of those times when you have worked together.
When they need your expertise, there is a higher chance that they would get in touch.
Get in touch with your contacts through email.
Are you guilty of opening your LinkedIn accounts only when you have a personal update you wish to make public? To boost your visibility for potential market, take some time to get in touch with your connection by sending them emails. It's your chance to create a customized one and give them some warm greetings.
You can also use emails to share something of value to them.
Use an emoji before your name.
Why? Because you want to be the first person on they see when they start searching. There is a huge chance that there are other people starting with the same letter as your name. Adding an emoji at the start of your name puts your name on top of their search results.
Building a healthy online connection has become as important as the act of selling in this digital age. Today, buyers and potential clients are likely to search for your online credentials first before agreeing on any kind of deal you propose.
There are now specific apps for salespeople and these makes your work easier. However, using the traditional methods once in a while wouldn't hurt. Assess your current strategy and see how well it works. If you need to up your game, do not hesitate to try out these techniques!
Speaking of technology, Vender App can be of help.
Vender App is a GTD (getting things done) app for all salespeople. The sales team will be able to tackle what are considered the most important leads while logging all the activities for that particular lead.
Sign up for a 30-day FREE trial NOW!
< Back